Wir suchen noch Teamfahrer.
Melde dich unter Diese E-Mail-Adresse ist vor Spambots geschützt! Zur Anzeige muss JavaScript eingeschaltet sein!
Sende uns deine Daten und was du schon im RC-Car Bereich erreicht hast.
Uns interessiert auch noch welche Rennen du für 2017 gepalnt hast.
Wir freuen uns auf Dich!
LG Alex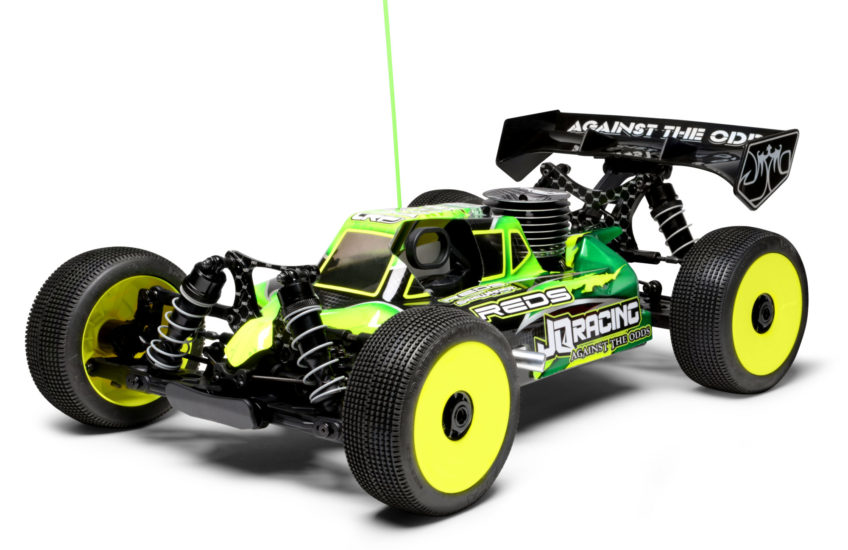 JQRacing – BLACK Edition, Release Part 1.


Optimised release date of 1st of April.
Engineered for maximum wheelbase – It's longer.
Optimised flex characteristics with multiflex engineered 3mm ergal chassis.
Ultra-maximised clearance for minimised clutchbell interference.
Luxury long lasting rear skid plate machined out of optimised fortal constructal.
New ultra crash resistant front and rear hingepins for maximum impact resistance.
Updated and re-engineered Swiss hex pins for snap resistance.
Maximised caster angle for superiour handling characteristics.
Perfected King Pin Inclination angle for unmatched steering feel.
Ultra-Optimised carbon fiber steering plates with refined link location, for incredible ackermann.
New steel ackermann plate bushings, with optimised sizing.
New 2.0 ackermann plate with improved functionality.
Unique and high class optimised laser etching. Not available for purchase separately.
1st500 only available with the first 500 units sold in 2017.
Italian designed and produced optimised bodyshell, with American influence.
Ultra optimised unique composite formula even harder arms, front and rear.
Detailed updated packaging produced with the very best materials and printing machines in the whole world.
THE Black Edition is so ultra optimised, that we will not be releasing a new car in 6 months.
Part 2 of this optimised release information package will follow next week, after The Dirt Nitro Challenge.
Pre Orders will begin shortly worldwide, with a street price of $549 and €549.
For inspiration, watch the optimised motivational video below.
Willkommen bei JQ Österreich
Wir vertreiben die Produkte von JQ-Products in Österreich.
White Edition
Wir erwarten die ersten White Edition Baukästen in diesen Tagen. Es ist leider nur eine begrenzte Stückzahl lieferbar!
Schick uns ein e-mail und reserviere deinen Baukasten zum Einführungspreis!
Diese E-Mail-Adresse ist vor Spambots geschützt! Zur Anzeige muss JavaScript eingeschaltet sein!